Duchess Theatre Seating Plan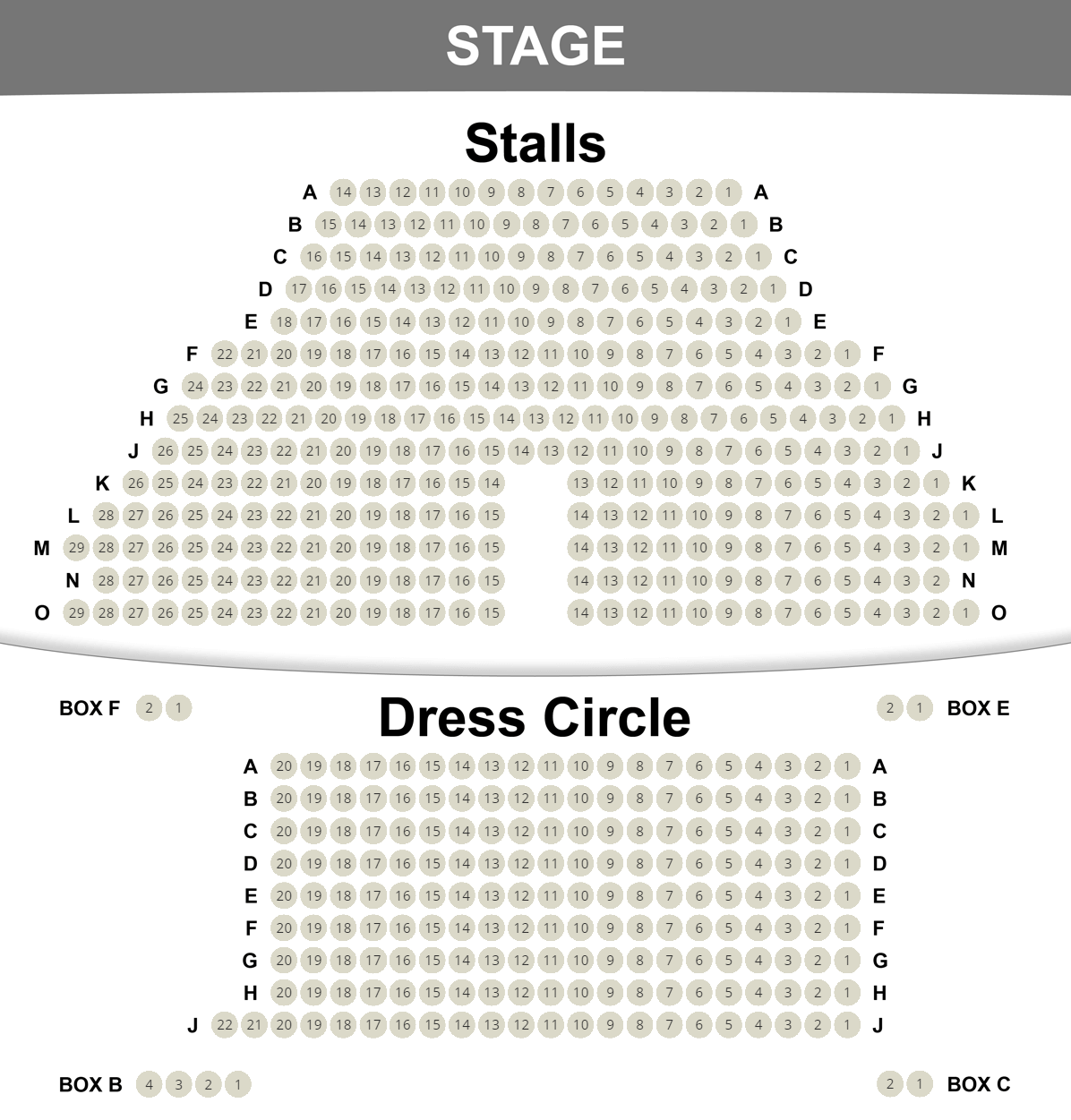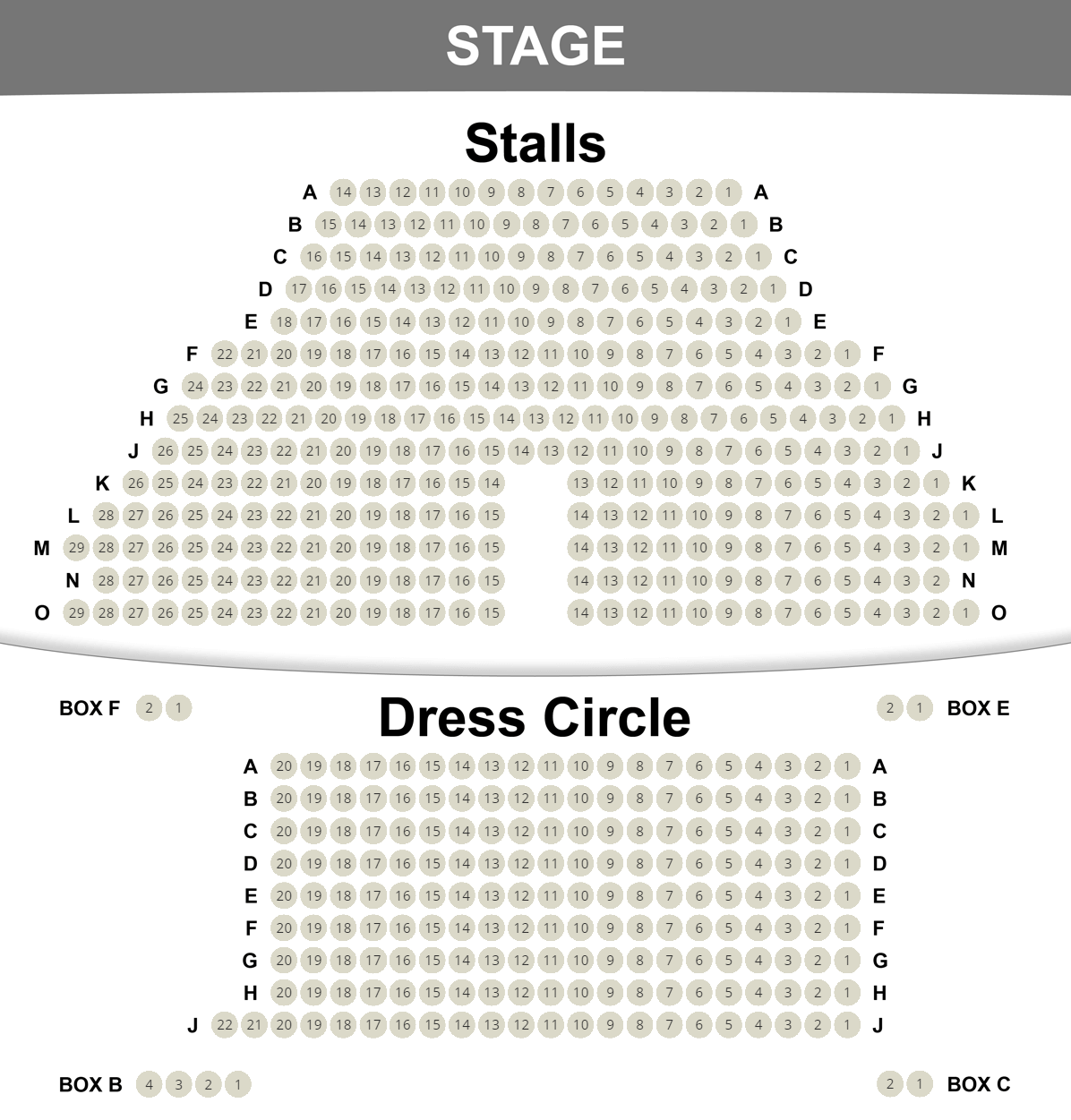 This small but stunning theatre is situated just down the road from the Aldwych Theatre and sits opposite the much larger Novello Theatre. With just over 470 seats split across two levels, the theatre boasts excellent views of the stage and almost no restricted seating. The majority of the seats are to be found in the stalls section. Always check with the theatre before booking your ticket if you have any questions or concerns.
The stalls
The stalls make up a large proportion of the capacity of the entire venue, divided into two sections, front and rear. These are bisected by an aisle in the middle and one to each side of the seating blocks. The rows of seats fan out from the stage, getting wider and wider as you move towards the back. The rows also follow the curvature of the stage, describing a horseshoe shape.
The circle overhangs this section from the middle of the stalls upwards and can affect visibility right at the back section – although, compared to many theatres, this is hardly an issue. It's best to avoid seats at the extreme sides of the front of the stalls; they give a side on view of the stage and occasionally you can even see right into the wings, which totally ruins the illusion!
The dress circle
The dress circle is divided into two large sections by an aisle that runs down the middle. The first four rows offer brilliant views onto the stage and are good value for money. The dress circle at the Duchess is not particularly high up by West End theatre standards. However, the final three rows at the back can feel slightly distant from the action on stage, even for a small theatre.
Buy Tickets Online


From Official Tickets Agents